ЗА НАС
WHO ARE WE
"Virgin Group Bulgaria" LLC is a modern and fast developing Bulgarian company, established in the beginning of 2010.
Our company is the official representative of several of the largest international media groups and represents more than 30% of the television channels distributed on the territory of Bulgaria.
Our team has more then 100 years experience in media business in Bulgaria.
WHAT WE DO
We provide B2B distribution via cable, DTH and mobile operators. Since 2017 we also provide B2C distribution of the content to the end customers worldwide via different platforms.
We have extensive experience in distributing television content with more than 2000 hours of programming and choosing among over 600 titles from around the world.
We create websites and applications for our partners, and we take care of administering their pages in social networks.
We participate in the creation and launch of local channels such as MovieStar.
We offer technical support for TV channels such as satellite downlinks, playout services, transcoding in MPEG2/4, HLS, IP distribution of TV channels on the territory of Bulgaria, Europe and the world over IP through our own CDN network.
We take care of adapting your EPG – from translation to distribution to operators, EPG platforms, websites and print editions.
OUR MISSION
We bring success to our partners' business by offering entertainment and innovation to their customers.
Our mission is to anticipate and respond to the needs and to justify the expectations for a successful business of international companies that are expanding into new territories and distribution platforms.
We develop projects from planning via building new platforms in multiple areas and delivery of the content, moving them trough marketing to real sales.
Our goal is to give value to business and to build strategic relationships with our partners based on mutual trust and loyalty, guaranteeing quality and value of the services we offer.
Our customers can direct their energy to the core of their business, we take care of the rest.
Our goal is to build our and partners profitability year after year in order both parties to invest in new activities.
ONGOING PROJECTS
Elements of Success
Project entitled "Elements of Success" under Grant Agreement BG16RFOP002-2.002-0241-C01 of 06.03.2017, with beneficiary Virgin Group Bulgaria Ltd., is financed by the Operational Program "Innovation and Competitiveness" 2014-2020, co-funded by the European Union through the European Regional Development Fund and the National budget of the Republic of Bulgaria.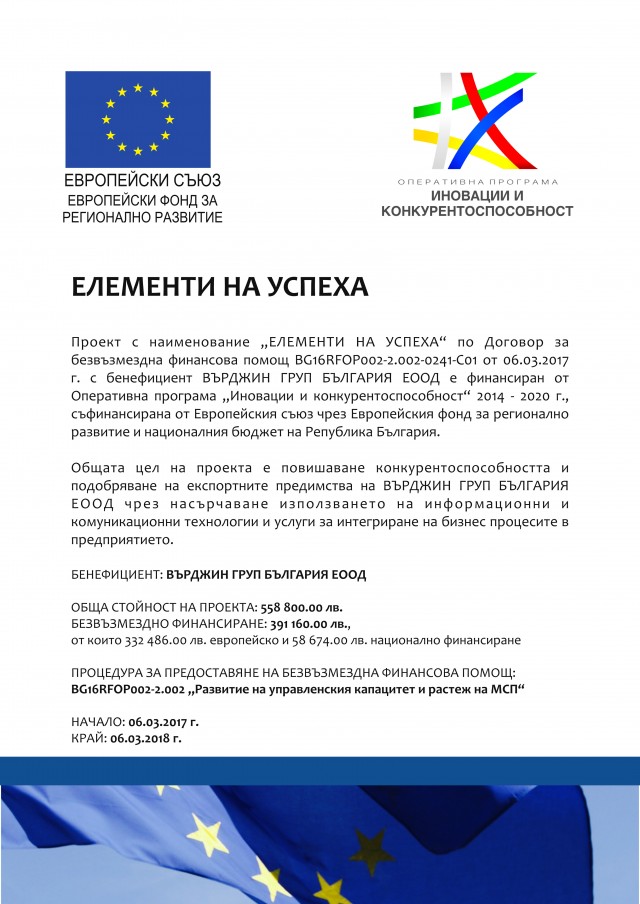 CERTIFICATES
"Virgin Group Bulgaria" LLC have following certificates:
ISO 9001: 2008 quality management system certificate;
ISO 27001: 2017 security management system certificate;
ISO 14001: 2015 environmental management system certificate.
Certified WIDEVINE implementation partner.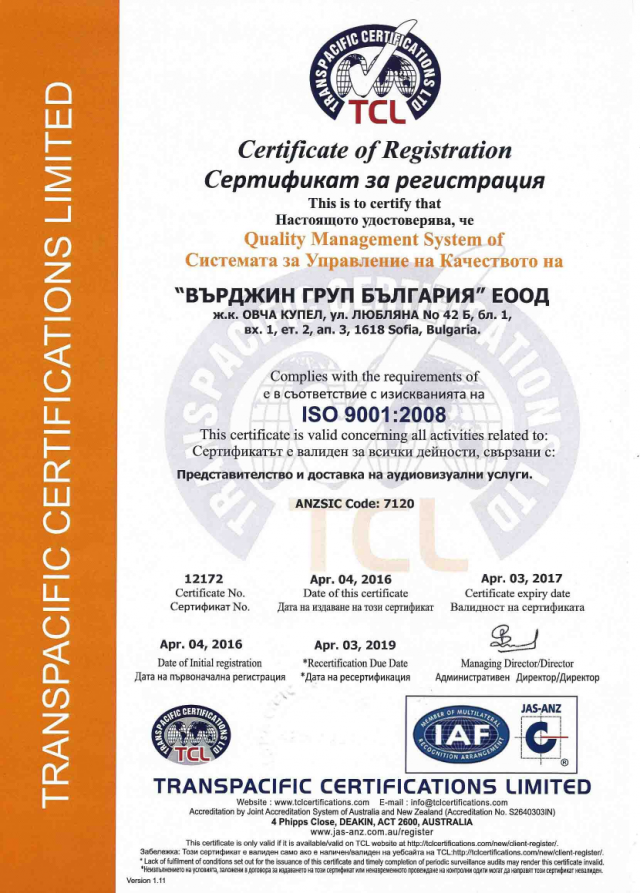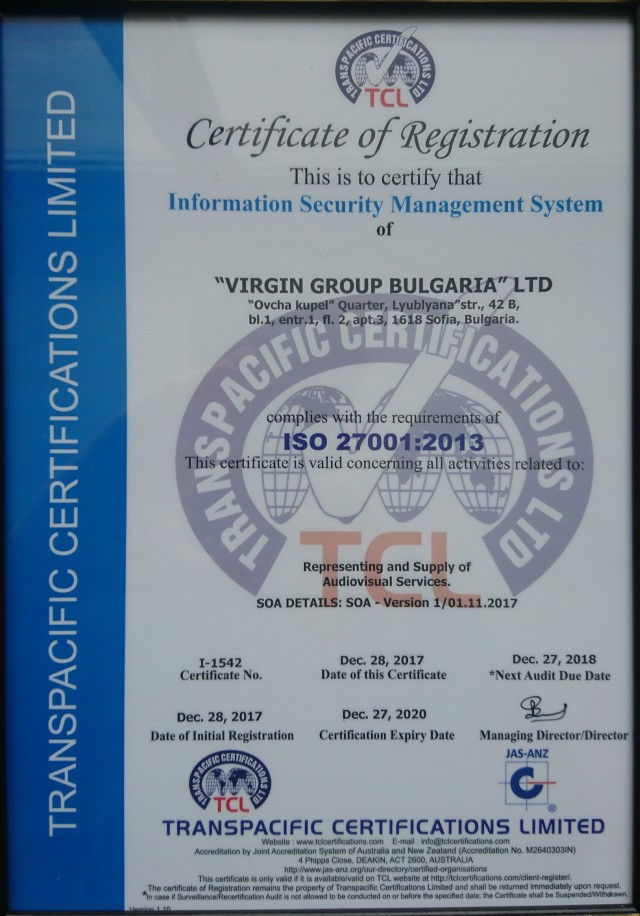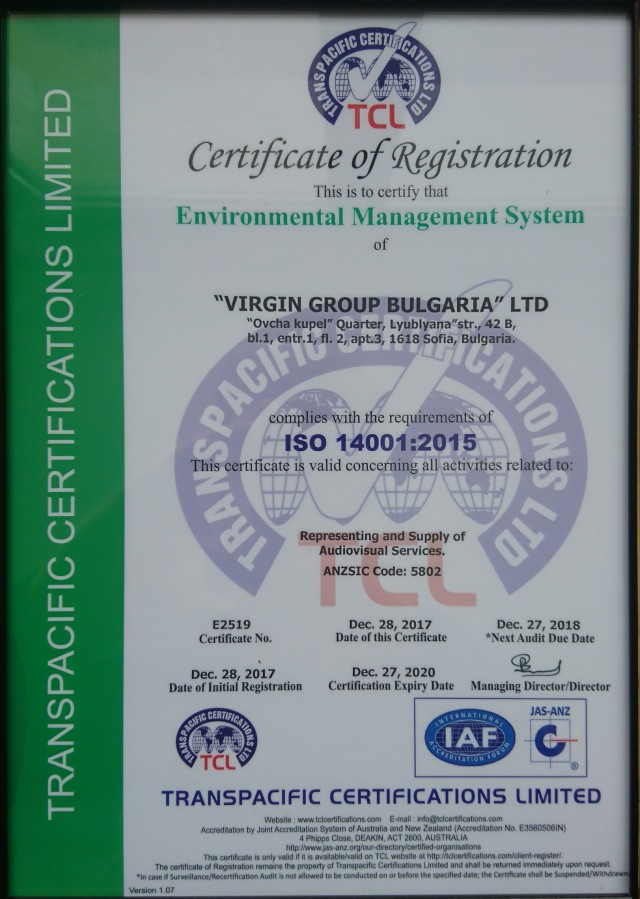 ---